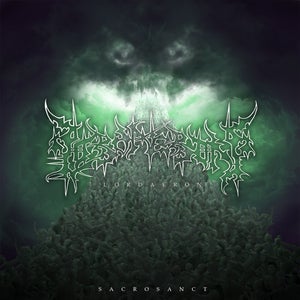 £

10.00 - On Sale
Artist: Lordaeron
Title: Sacrosanct
Cat No: UBR010CD
Free worldwide shipping on all CDs during January 2011!
A devastating slab of brutally intricate Death Metal from the UK's finest.
OUT NOW!!!
'They perform their ferocious blend of Death and Black Metal flawlessly.' - Terrorizer magazine
'Lordaeron are about as brutal as you can get!!!' - planet-loud.com
For fans of: Cannibal Corpse, Death, Nile, Decapitated, Necrophagist, Bloodbath, Behemoth, etc.
1. Celestial Desolation
2. Wolf In Hiding
3. Obligatory Suffering
4. Homage To The Hermit
5. Eye Of Sargeras
6. Forward The Legion
7. Swansong For The Detritus
8. Of Fear And Flame
9. Feeding The Flies
10. Doomsayer (The Curse Of Frostmourne)